Controlled Environment & Load Testing by EJ
Way Cool
The coolest place in our Queensland factory complex is the new Test Facility. Not only because it houses our 100T Load Test Machine but it is the coolest temperature environment on the site. A great place to visit during the Australian summer.
Our commitment to testing accuracy has required the Test Facility to be maintained at a constant 20 degrees Celsius. A large air conditioner has been installed and insulation in the roof plus walls maintains the test environment.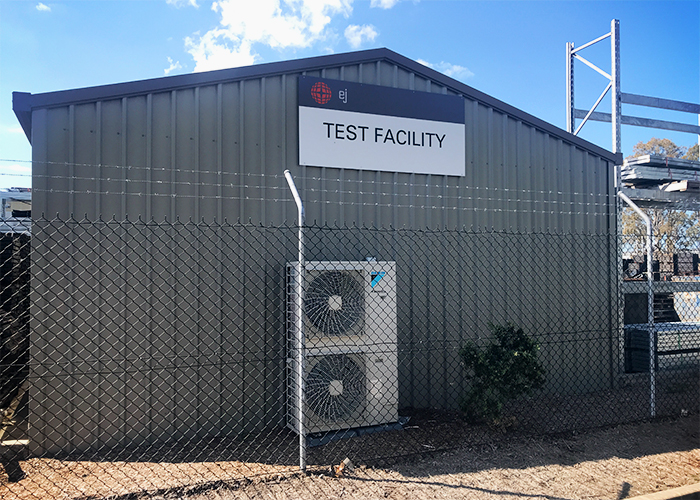 Our Load Test Machine has also been calibrated under our Quality Assurance (ISO9001) system and is valid through to September 2022. With EJ you can be sure the products you specify and order will meet the required loads.
We design using FEA software, load test all new products, and batch test ongoing production to ensure compliance.
We proudly cast our name on the city's infrastructure.