Tech-Dry rising damp protection system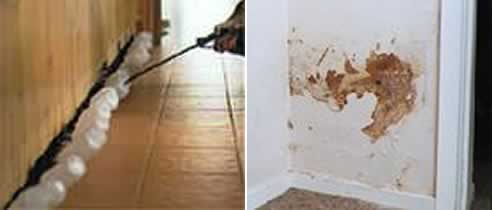 Rising damp is ground moisture containing salts rising up a masonry wall by capillary action. The common causes are deterioration due to age and bridging of a damp-course with internal concrete floors, renders or external paths and earth levels. The only solution to rising damp is to install a new damp-course to block moisture migration up the wall. The Tech-Dry damp-course is an innovative method of damp-course replacement to install an extremely alkali-stable silicone damp-course.
DPC Cream is a simple and economic alternative for those smaller jobs involving a few metres of wall or a brick fireplace which has rising damp. DPC Cream is an innovative silicone cream formulated as a water-based cream containing 80% active silicone, which effectively forms a permanent silicone damp-course within masonry walls.