Environmentally Friendly Concrete Treatments from Tech-Dry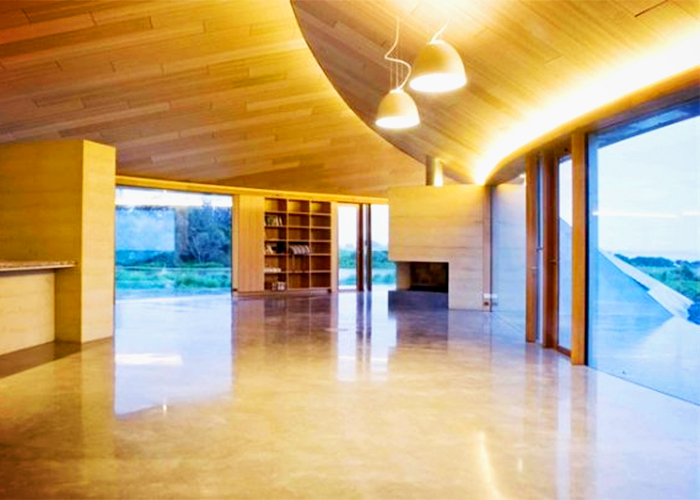 Rammed earth and mud brick builders please note; Tech-Dry wish to advise you of complementary products for concrete floors and as an environmentally friendly alternative to epoxy or acrylic treatments of concrete. The organic solvent-based epoxy and acrylic treatments are expensive and release volatile organic compounds into the environment plus are not pleasant to apply.
In many cases in your building activity you may have a concrete slab as the foundation of your earth building. For these cases we have developed a range of environmentally friendly lithium densifiers to enhance the durability and appearance of the concrete. This product range comprises;
Densacrete Lithium is a standard densification sealer that can directly replace any commercial densifiers for a better polishing result.
Densacrete Premium is an innovative sealer which adds value to the concrete. Apart from densification treatment, Densacrete Premium offers an excellent waterproofing effect to the treated concrete. This treatment gives added insurance in the case the membrane under the concrete is damaged.
Densacrete Lithium Premium is the most recent development of lithium densifier. Densacrete Lithium Premium not only provides densification treatment but also imparts excellent oil resistance to the treated concrete surface. It is good for treating concrete flooring, bench tops, driveways, garage floors, or where cost-effective oil-proofing treatments rather than expensive coating applications are required. The treatment will not change the surface characteristics but will enhance the colour of coloured concrete.
Compared to that of traditional sodium silicate, lithium silicate has a smaller molecule that can penetrate deeper into the concrete pores and capillaries providing better densification sealing. Due to the faster reaction of lithium silicate, the lithium densifier can quickly react with concrete resulting in a fast concrete polishing process. Furthermore, lithium densifier does not leave visible residues or efflorescence after the treatment to save time and labour.
These concrete treatment products offer an environmentally friendly alternative to epoxy and acrylic formulations. Tech-Dry has carried out research and development over the last 35 years in Australia to protect and increase the life of earth building structures. This has resulted in development and use of the products with which you are familiar;
Plasticure silicone admixture for rammed earth.
Mud brick water repellent silicone sealer.
Earthaid.
Earth bonding emulsion.
Earth render system.
Stabilised earth water repellent silicone sealer.
Earth binder.
Earthshield.