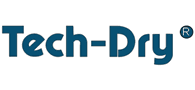 Company Profile
Tech-Dry is a leader in research and development of silicone building protection products in Australia. Our innovative product range is manufactured in South Melbourne and includes the following range of products:

•Tech-Dry Damp Course for fixing rising damp
•Silicone water repellent sealers for penetrating damp
•Oil/water repellent sealers for stain resistance
•Tech-Dry Masonry - silicone water repellent admixtures for concrete
•Tech-Dry Rammed Earth - silicone admixtures for rammed earth construction
•Water repellent and dust binding sealers for earth building protection
•Water repellent additives for coatings and paints
•Anti-graffiti products

We cater to wholesale, trade, owner-builder and retail or end user customers. We keep stock on hand and can also make quantities to order. Contact the Tech-Dry office in your state with any queries or orders.
Tech-Dry Building Protection Systems
03 9699 8202
South Melbourne, Vic, 3205
* If you would like to update the text on your profile page, please contact Spec-Net.