Silane Concrete Treatment for the Gateway Bridge by Tech-Dry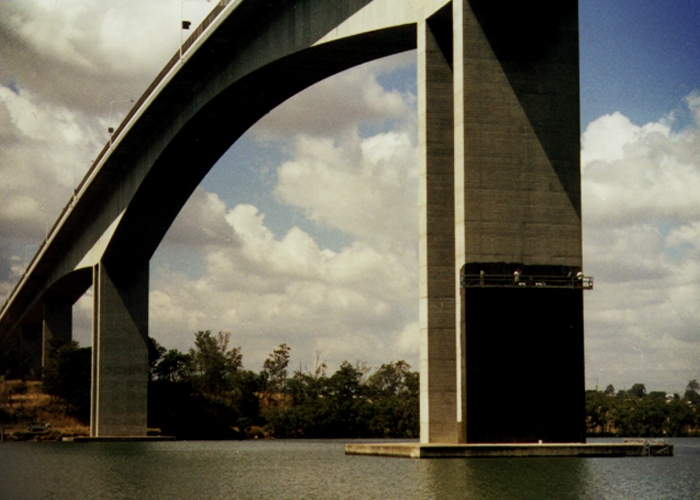 The application of this silane concrete treatment for the award-winning Gateway Bridge in Queensland wrapped up in 2006 with exceptional results and positive reviews. This project was initiated when the bridge had begun to show surface erosion due to the heavy marine traffic beneath and salt water. Upon investigation, the authorities proposed treatment of all the bridge pylons with silane concrete to prevent further degradation.
This Solid Silane Concrete Treatment used is a non-drip, thixotropic, water-based silane cream from Tech-Dry. Containing 80% active silanes, it offers ideal long-term protection for concrete structures exposed to extreme weather conditions. Since no materials or organic solvent was allowed to fall in the river, the non-organic silane treatment was considered as the most ideal and safe solution for the treatment of this concrete surface.
Tech-Dry supplied over 40,000 litres of Solid Silane Concrete Treatment, applied to up to 10,000m² of concrete pylons. A single coat application is all that is required to achieve maximum and long-term penetration protection. For more information, contact Tech-Dry or visit www.techdry.com.au today.