Concrete Sealing with Lithium Densifier from Tech-Dry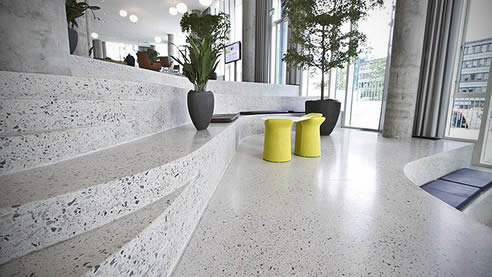 Tech-Dry Densification Sealers for Concrete Flooring.
Tech-Dry Lithium Densifier Premium is a newly developed lithium-based concrete densification sealer which not only provides concrete densification sealing, but also imparts strong oil resistance to the polished concrete.
Lithium Densifier Premium concrete sealer penetrates into the concrete surface and blocks the pores or capillaries by formation of calcium silicate hydrate. This calcium silicate hydrate binds within the concrete matrix and hardens the concrete surface resulting in hard, dense, dust free and traffic resistant surface finish. Smooth or gloss finishes can be easily achieved by surface polishing.