Australian Made Recycled Flooring from Safety Floorings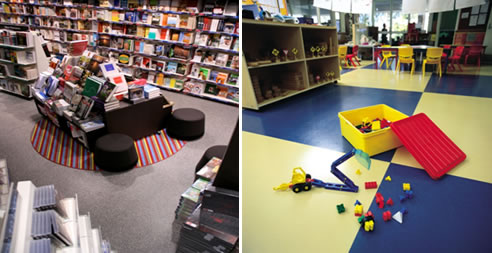 With the huge influx of foreign made products and materials flooding our shores, it is good to see that some companies have a genuine interest in promoting
Australian Made products.
Safety Floorings is one such company.
Having been involved in the safety flooring industry for almost 20 years, Safety Floorings continues to distribute quality and affordable flooring products that are made here in Australia. By distributing only Australian Made products, we are helping our own manufacturers and suppliers to grow, and at the same time we are maintaining employment and job opportunities for our children and future generations to come.
Safety Floorings distribute Comcork Flooring manufactured by Logic Australia in Melbourne, and A1 Rubber flooring products which are manufactured in Yatala, Queensland. Both Logic and A1 Rubber have flooring suitable for all types of domestic and commercial applications. Most products are made from sustainable Australian post consumer waste which is then recycled into flooring. The end products are Green Star certified to ensure you are choosing materials that not only help our economy, but also help us maintain a healthy environment.
Jobs for our children and a healthy environment for them to grow in, why would you look at anything anything else for your next project.