Premium Slip Resistance Liner from Rhino Linings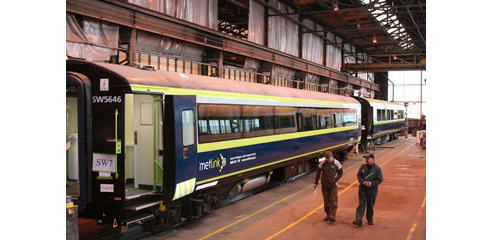 TUFF STUFF by Rhino Linings is Rhino Linings is the most versatile premium liner. TUFF STUFF is a thick "grippy" liner that will provide maximum slip resistance whilst providing maximum protection against impact, abrasion and corrosion.
Rhino TUFF STUFF is applied up to 2-3 times thicker than other liners providing more protection, more sound deadening, more slip resistance and more vibration absorption than any other liner on the market.
TUFF STUFF Spray-On application creates a monolithic seamless lining, which conforms to any shape and size which bonds to virtually all substrates of any dimension, including all metals, concrete, wood and fibreglass. It elastomeric properties allow for application to surfaces subject to: vibration, expansion, contraction, movement, flexing, abrasion and impact and is extremely flexible while maintaining its integrity under repeated flexing, regardless of film thickness.
Rhino TUFF STUFF offers a proven track record of saving businesses hundreds of thousands of dollars in equipment repair, maintenance and replacement.
Rhino Linings TUFF STUFF is CSIRO Tested as Class III "Wet Area Membrane."