Concrete Floor Coating Options from Rhino Linings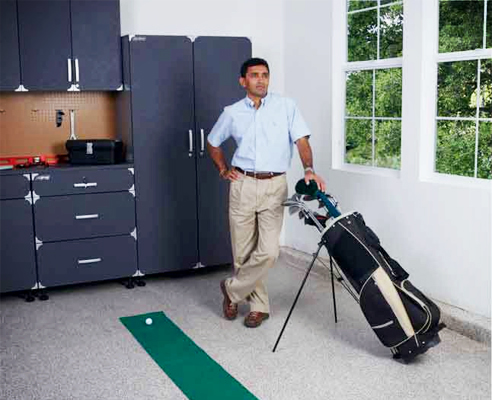 Concrete floors don't have to be cold and boring. Take a closer look and you will find that with the right type of coating, a concrete floor can radiate a beautiful contemporary finish that is pleasing to the eye and very easy to maintain.
Concrete floors are extremely versatile - by adding a glossy finish, dyes, acid stains, or even a metallic fusion, you can achieve a distinctive and striking effect that will have your concrete floor looking first class all year round and able to extend the living spaces in your home.
Concrete floor coatings such as high gloss epoxy, polyaspartic, acid stain, and metal fusion are highly considered for numerous reasons including:
Concrete floors are environmentally friendly; after all, you are using material already available, just bringing out its natural beauty.
Concrete floors are energy efficient; when used indoors you will be pleasantly surprised to find that concrete will hold its warmth in winter and keep you cooler during those hot summer months. This allows you to save on energy costs if you have an in-floor heating system installed.
Coated concrete floors are dust free and easy to clean; allergies are a growing concern for many these days, having a floor covering that is easy to clean, doesn't harbour allergens or release harmful chemicals is a necessity.
Concrete floors have a prolonged life; stained floors that are polished and maintained regularly can last a lifetime, and as we know, concrete is less vulnerable to damage.