Warning Tactiles for NAB Docklands from DTAC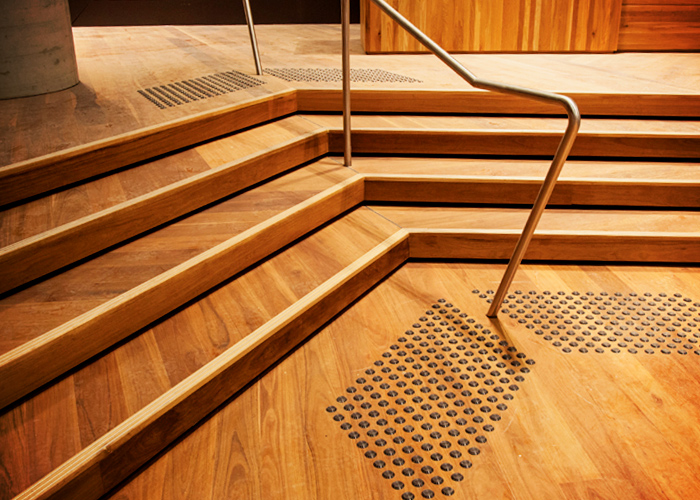 Warning tactiles provide a preventive measure against slips, trips, and falls. Stairs, kerbs, ramps, escalators, bus stops, landings, and inclines are common trip hazards where warning tactiles are ideal for the prevention of otherwise avoidable injuries. Warning tactiles, stair treads, and edgings are essential for aged care friendly, disability friendly and safety conscious specifications.
DTAC Pty Ltd recently designed, supplied, and installed tactile indicators, stair treads, and edging for NAB's new Docklands office. DTAC also fitted classic stainless steel and polyresin tactiles in high-traffic areas such as the public rooftop terrace, podium, car park, and surrounding streetscapes.
DTAC works with you to design and manufacture warning tactiles to DTAC Design Certifications, Australian Standards, as well as the National Constuction Code and Disability Discrimination Act.
Learn more about DTAC and the NAB Docklands project. Check out their website at www.dtac.com.au.