NEW DTAC Ultimat™ Tactiles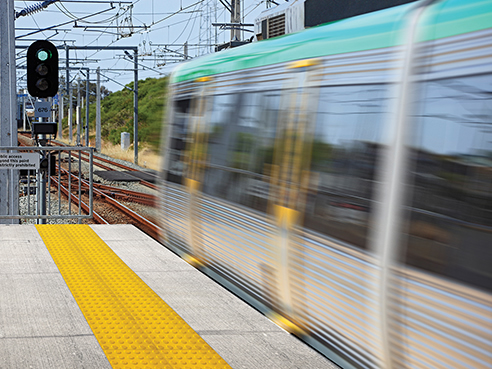 The new DTAC Ultimat™ Tactiles combine a high quality finish and flexibility of colour choice with durable UV stabilised urethanes. These all in one tactile mats are used in conjunction with DTAC Anchor Adhesive, which is specially formulated to provide excellent adhesion eliminating the need for a butyl backing. The Ultimat™ has achieved R11 Grip and has been tested to AS 4586, AS 1428.4 and AS/ISO 9239.1 series standards.
How can DTAC Help?
DTAC are a vertically integrated business that designs, installs and maintains their products to the exacting codes and standards of the applicable regulatory body. We have a team of trained personnel all of whom are experienced in the requirements of the relevant standards and codes.
We can help:
Interpret and apply the relevant standards and codes applicable to your project
Design a solution to your project requirements
Manufacture and install products on site
If you have any questions in relation to the DTAC range, DTAC is ready and able to assist you in getting it right. Email a DTAC representative at or for a friendly voice you can call 1300 793 478.