Urban Edge Protection from DTAC - Prevent Damage from "Grinding"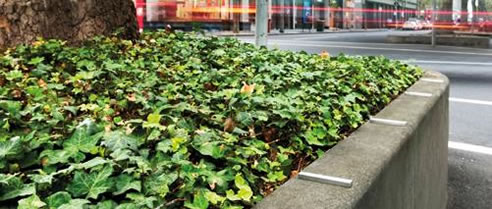 DTAC, the leader in Tactile Ground Surface Indicators and Stair Treads now produce a range of Urban Edge Protectors to protect the built environment.
Many edges in the urban environment can be damaged by "grinding" from skateboarders, rollerbladers and BMX bikes etc and result in costly ongoing maintenance and repair bills. DTAC's Urban Edge Protector range helps to deter and prevent this unwanted damage whilst complimenting the urban environment.
Available in both buttons and bars, stainless steel or brass, DTAC Urban Edge are the efficient and visually appealing damage protection product for the urban environment.
If you have any questions in relation to the DTAC range, DTAC is ready and able to assist you in getting it right. We can help interpret and apply the relevant standards and codes and design, manufacture and install solutions to your project requirements.
Visit our website www.dtac.com.au for more information and to view dozen of iconic projects from across the country. To contact us, email a DTAC representative at sales@dtac.com.au or for a friendly voice you can call 1300 793 478.