High-Strength Permeable Concrete - DriveCon™ by WaterPave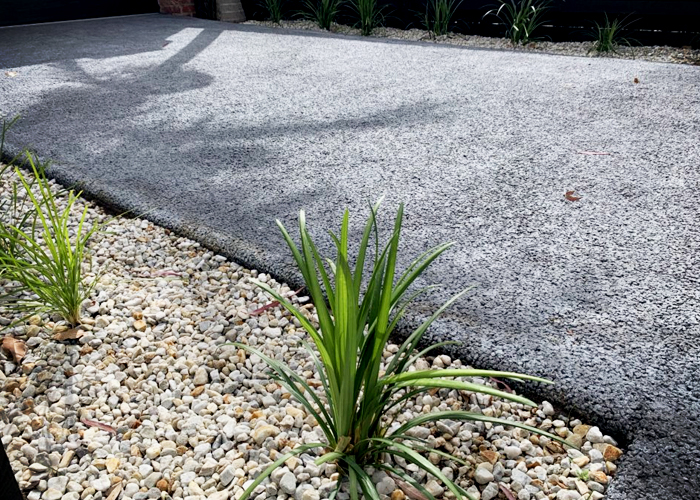 Concreters, builders, and landscapers looking for a permeable but trafficable surface need look no further than DriveCon™ by WaterPave, a patented permeable concrete solution specially formulated to withstand daily heavy vehicular traffic. Engineered with extreme strength and durability, DriveCon™ is the most cost-effective alternative to concrete. It can be used as a standalone product or an addition to exposed aggregate or plain/coloured regular concrete.
Waterpave's high-strength permeable concrete, DriveCon™ contains a mixture of specialised binders and fine aggregates, to create a stronger, more trafficable rigid paving system, outperforming the "no-fines" concrete in the market. It also provides a smooth finish, allowing water to easily pass through, and reducing the risk of pooling or flooding.
The formulation of DriveCon™ is thoroughly mixed and checked by the highly-skilled Waterpave team for quality assurance. The permeable concrete is typically installed 7mm thick for finished surfaces or sub-base. Oxide can be added to the mixture upon request. For more information, call you nearest DriveCon™ expert via www.waterpave.com.au today.