Natural Stone Trench & Pit Covers from WaterPave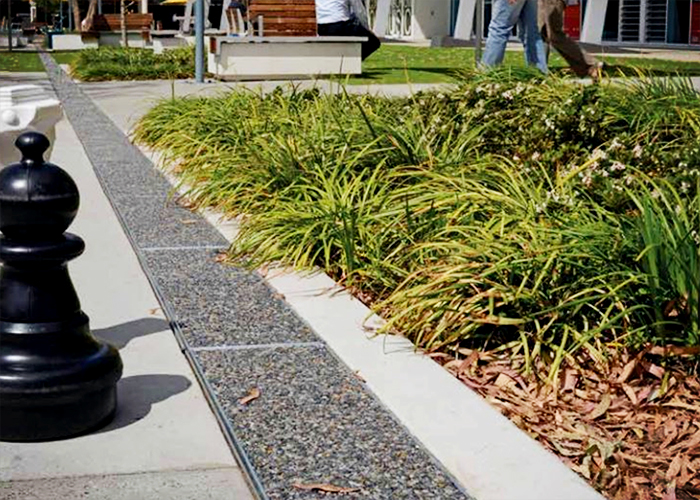 EcoPanel is a unique natural stone trench and pit cover by WaterPave, developed to provide the Australian market the most cost-efficient drainage solution with a high value for aesthetics, functionality, and sustainability. These natural stone trench and pit covers feature a durable permeable and UV-stable resin-bonded aggregate surface that is enclosed in a galvanised steel frame. It ultimately creates a load-bearing drainage solution with seamless water infiltration.
Outperforming traditional trench and pit covers, EcoPanel is characterised by its decorative range of natural stones, hence is recommended for distinct and aesthetically appealing urban landscapes. The standard colour range of WaterPave's natural stone trench and pit covers includes:
Black granite
Starlight granite
Silver granite
Green granite
Gold marble
Sand marble
Grey marble
Blue marble
Other colour blends are also available upon request. To learn more about EcoPanel, visit www.waterpave.com.au today.