Resin-Bonded Stone Surfaces - DriveTec™ by WaterPave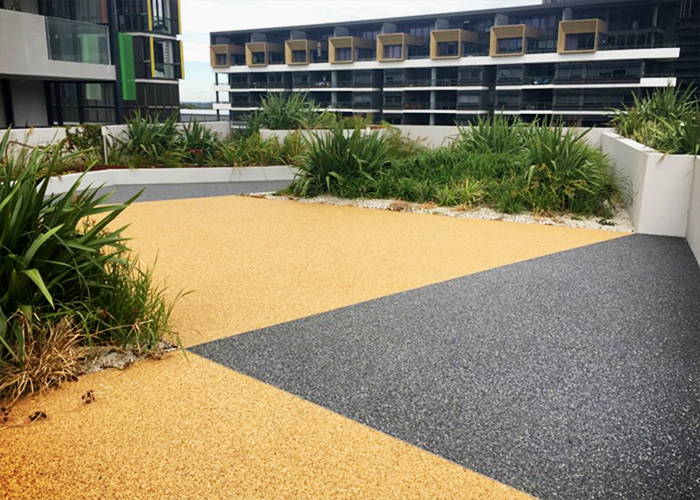 DriveTec™ is a premium two-layer multi-purpose pavement system formulated by WaterPave to provide a unique, resin-bonded stone surface ideal for driveways, footpaths, golf cart paths, patios, and much more. It is highly recommended for developments requiring a Tree Protection Zone (TPZ) solution, where "low-impact" or "permeable" surface paving is typically employed to ensure the protection and retention of public trees.
This permeable stone surface consists of a porous sub-base blend that is 90-100mm thick. A UV-stable top layer made up of resin bonded with granite or marble aggregates is then applied over the sub-base layer, forming a 20mm thick seamless surface layer. When compared to exposed aggregate concrete, DriveTec™ is, of course, permeable and has a smoother finish.
DriveTec™ by WaterPave comes in a wide range of colours. For more information, visit www.waterpave.com.au today.