Resin Bonded Permeable Paving for Stadium by WaterPave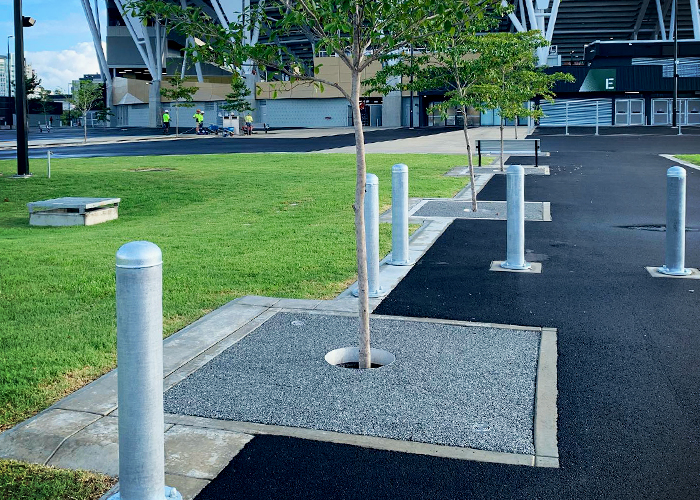 Permeable paving experts, WaterPave were proudly specified by the team behind the North Queensland Stadium in Townsville. WaterPave's resin-bonded permeable paving system, DriveTec proved to be the ideal finishing touch, utilised to create exceptional tree bases throughout the stadium's public areas. Not least, despite the hot weather, WaterPave's committed team delivered a high-quality finish, on time and on budget.
DriveTec by WaterPave is an exceptional resin-bonded granite or marble pavement solution. Available in a wide variety of colours, it is excellent for driveways, footpaths, and much more. It features two layers: The top layer comprises UV-stable resins mixed with your natural stone of choice, bound to a coarse, aggregate base for permanent yet permeable rigidity. Plus, as DriveTec is ultimately seamless and smoother than typical exposed concrete aggregate surfaces, councils love it!
For more information regarding DriveTec resin-bonded permeable paving or the North Queensland Stadium project, visit www.waterpave.com.au today.