Asset Tracking and Management Module from Livmate
The LivMate team is devoted to helping you keep track of your valuable assets. Livmate knows how easy it is to misplace or lose items and more importantly how costly it can be to replace them. With this in mind, they have developed an asset tracking and management module software that can help you identify who has your valuable assets and where they are.
How it works:
Register your company in LivMate, you can do this yourself or our support team can do this for you.

Add all the personnel with their details. They can be administrators, employees, contractors, hirers, suppliers or many other categories.

Add your assets using identifying information, this can include a number, label, code, QR code or tags. You can have as many assets as you wish. LivMate can supply a variety of tags to suit all asset types and sites.

Staff with admin permissions can assign assets to anyone who is listed in the system or to a site. Job Cards can be created and you can assign personnel and assets to the task. You can log into LivMate to locate assets and generate reports. Assets can be tracked in real-time or by using a range of scanning options.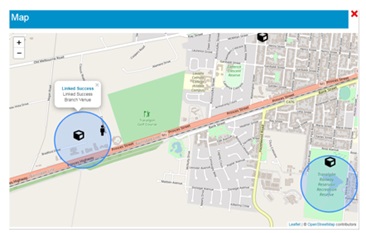 Asset Tracking and Management Module from Livmate.
Features available include Geolocation, Geofencing, Communication, and Reporting. LivMate can be customised to meet specific client requirements. The asset tracking module can be added to other modules to provide a comprehensive package to save you time and money.
Contact one of Livmate's industry consultants and they will help support you and get you started. Call them today on these numbers:
0412 513 229
0409 702 773
0428 526 783