Bespoke Facade Rooftop Terrace by Louvreclad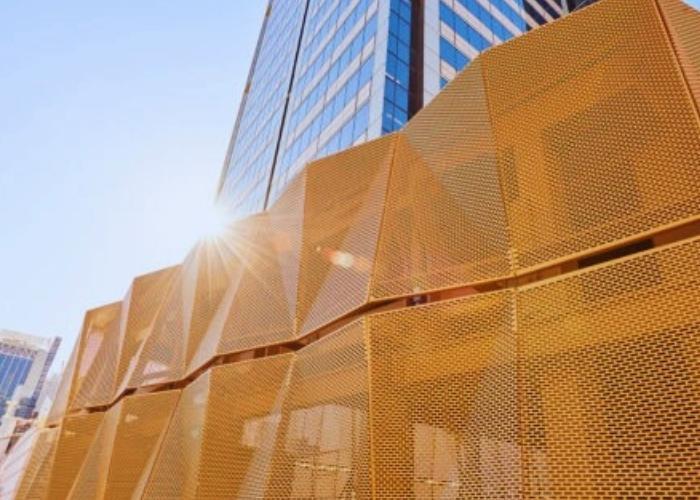 The Polaris Series Perforated Metal Screens by Louvreclad was specified for the construction of this bespoke facade rooftop terrace for the entertainment space of an art-deco heritage structure, the ACA Building, in Sydney NSW.
Built by Taylor Construction and designed by FK Architects, the project required Louvreclad's facade expertise and engineering know-how in order to deliver on the golden origami-like perforated penthouse structure. The project made use of Louvreclad's Polaris Series Perforated Metal Screens custom designed into six large, top-hinged perforated tilt doors that can be operated safely and efficiently.
Critical to the project's success is proper research and design development that guarantees safety and ensures the proper coordination with other trades (i.e. roofers, flooring, and services) to avoid re-designs before the start of construction. In the end, this beautiful project featuring Louvreclad's complex perforated aluminium structure was finished successfully through the proper collaboration between Taylor Construction, FK Architects and Louvreclad.
To find out more details about this project and creating bespoke facade rooftop terraces, visit Louvreclad online by heading over to www.louvreclad.com today.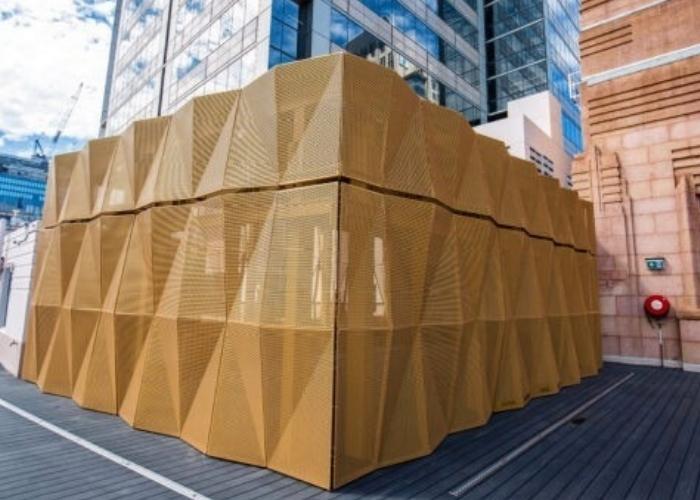 Polaris Series Perforated Metal Screens.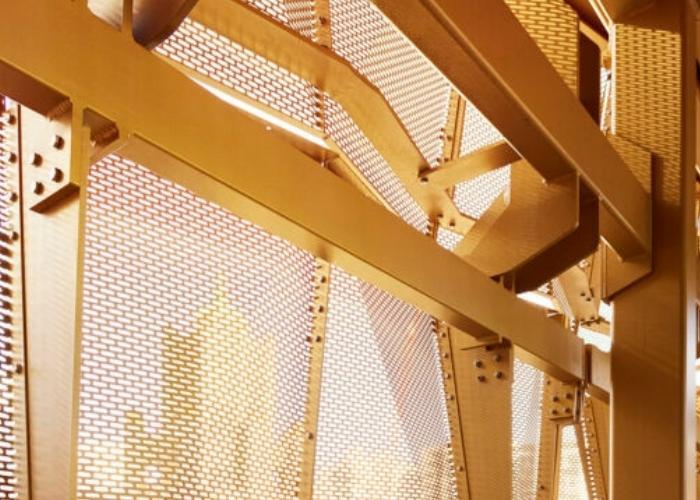 Louvreclad Custom Rooftop Terrace.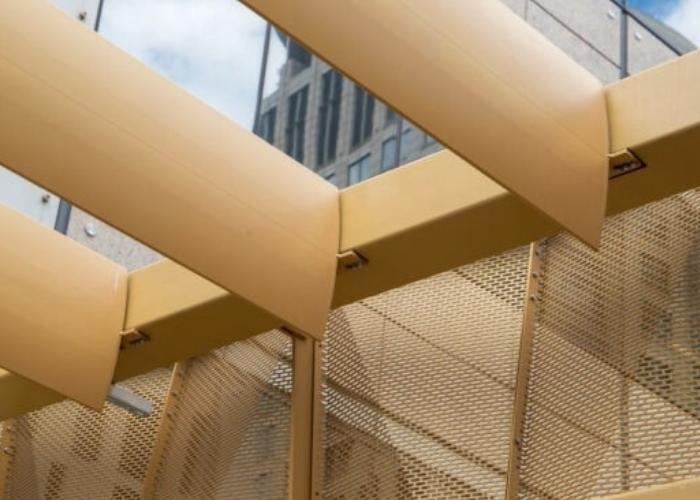 Complex perforated aluminium structure.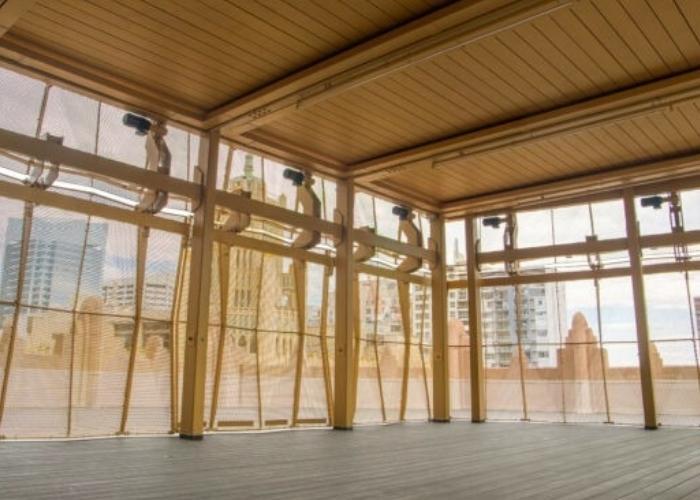 Bespoke facade rooftop terraces from Louvreclad.