Hybrid Solar Air Conditioning from Solartex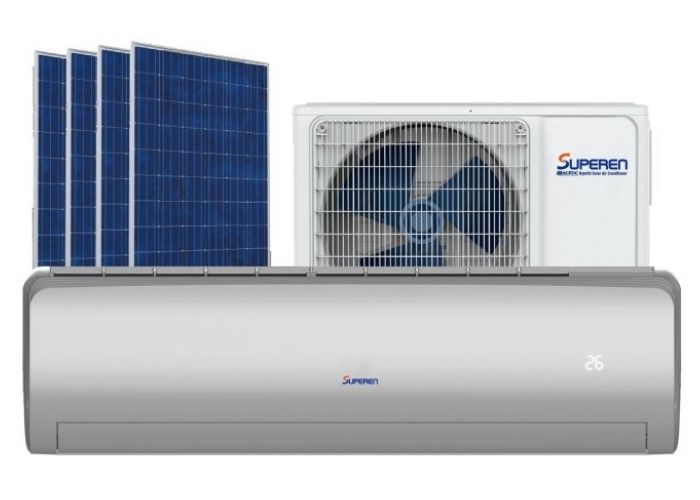 SUPEREN airconditioners from Solartex is a hybrid solar air conditioning engineering feat designed for easy installation, minimal cost, and fast payback. Truly unique and future-proof, this modern solar air conditioning technology requires no batteries, no inverter, no controller to operate!
A product of state-of-the-art design, SUPEREN air conditioners from Solartex can work even without main power and can operate 100% just by plugging in the solar panels allowing energy-saving and significantly lower power consumption over time.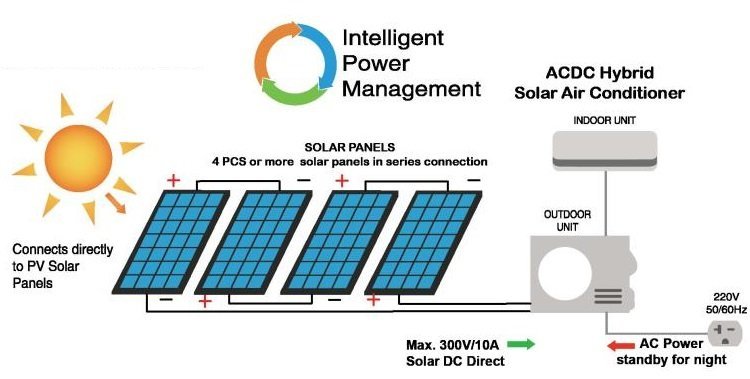 SUPEREN air conditioners from Solartex
MAIN BENEFITS OF SUPEREN SOLAR AIRCONDITIONERS:
Stay Cool or Warm without the huge energy bills. Use it more often without regrets.
Pays for itself, in energy savings alone, within 7 months of running time.
Runs automatically between both Solar Power and Main Power Supply.
As the sun goes down it transitions over to the mains power supply.
Rated to cool or heat around 20-40 square meters.
Filters pollen particles from the air and can also dehumidify your space.
Helps to reduce Greenhouse Gas Emissions back at the power station.
Discover more about SUPEREN hybrid solar air conditioning from Solartex by visiting www.solartex.com.au today.