New Colour Collection for 2012 from Porters Paints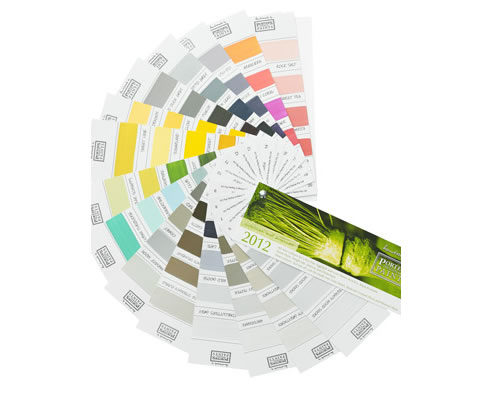 NEW COLOUR COLLECTION: 60 new colours for 2012
The product of Porter's Paints careful development and signature complex colour formulations, these are simply beautiful very modern colours.
The inspiration for these colours has come from a number of sources. Our team of colourists has chosen these colours to compliment our existing colour range. Using the same colour in varying tones is a classic design tool, and in this 2012 fan deck we are presenting a number of new colours in half, full, double and triple strength. We have also included double and triple strength of a number of our most popular existing colours. The new fan deck includes three colours from our 2011 Japanese colour collection which was developed for the Japanese market and inspired by the colours of kimono fabrics and heritage Japanese architecture.
We are also delighted to announce that Brisbane based interior designer and international design blogger Anno Spiro of Black & Spiro and Absolutely Beautiful Things has designed a new range of wallpaper for our Designers for Porter's range. These wallpapers will launch later this year. The vibrant Chilli Coral and Pink Ginger form part of the Anna Spiro for Porter's range.
The 2012 Porter's Paints Interior and Exterior fan deck is available through our online shop, or at your local Porter's Paints store.