Instant Boiling and Filtered Water at Home from Zip Water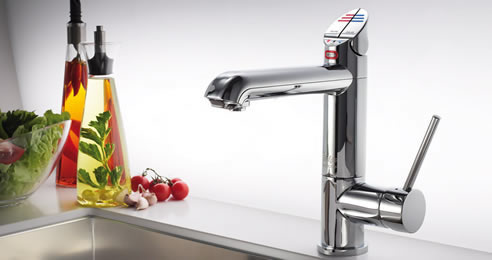 Introducing the Zip HydroTap at Home - Australian designed and Australian made.
Zip is the world leader in instant boiling water, setting the pace in time-saving, energy-saving, water-conserving and user-safety technology.
You can be confident that the Zip HydroTap you choose today is a sound investment, because it is by far the best of its kind, designed to save you time, energy and money every day, for many years to come.
One tap gives hot, cold, boiling & chilled water.
No waiting - you have boiling water instantly, for tea, coffee, cooking. Forget bottled water - you have chilled filtered water always on tap. Our systems are expertly installed in your kitchen by Zip.