Touch Free Urinal Flushing System from Zip Water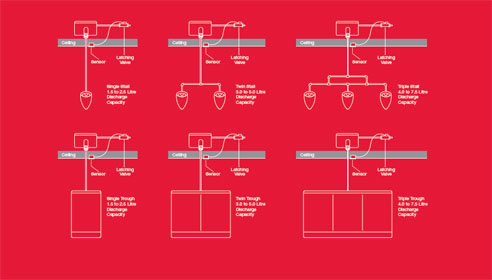 Australia's most widely used urinal flushing systems. Surface mounted or ceiling recessed infrared sensor. Solenoid latching valve supplied with connections. Variable flush cycle to allow for site requirements.

Catering for long slab troughs and wall-hung urinals. Battery operated for simple, inexpensive installation. Optional power pack connects to 220/240 volt AC power.