Build with Cream Australian Limestone from Limestone Australia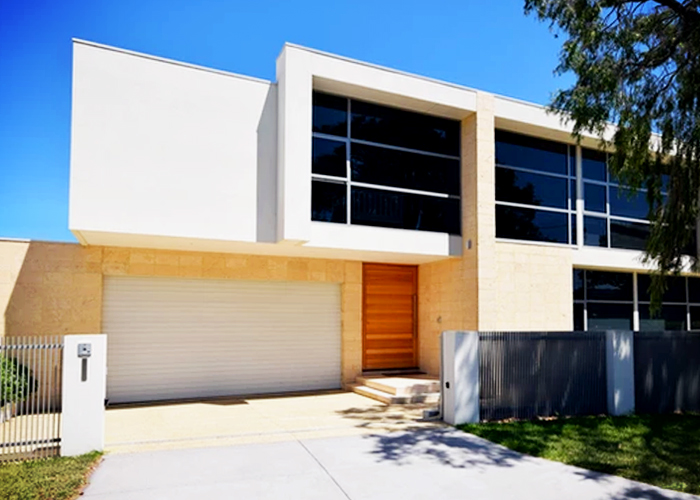 If you are looking for a warm and elegant upgrade to your home's facade, then you may want to consider Limestone Australia's diamond-cut stacked Cream limestone. From rich deposits across Australia, the quality of this limestone creates an alluring lustre that blends with any season; natural Cream limestone is warm in winter and cool in summer. The subtle colour variations will ensure that every project will appear unique and unparalleled.
Limestone Australia was commissioned for this modern, sophisticated coastal home in Mentone, Victoria. To match its architectural blueprint, Cream limestone was specified as an entrance feature wall. The stacked stone pattern extends internally into a two-storey stairwell, with its colour and natural texture complimenting the pivot timber entry door.
Limestone Australia's stacked stone is also available in Biscuit, Shell, Oyster, and Jaffa varieties. Browse the full range and patterns by heading over to www.limestoneaustralia.com.au today.