Diamond Cut Cream Limestone from Limestone Australia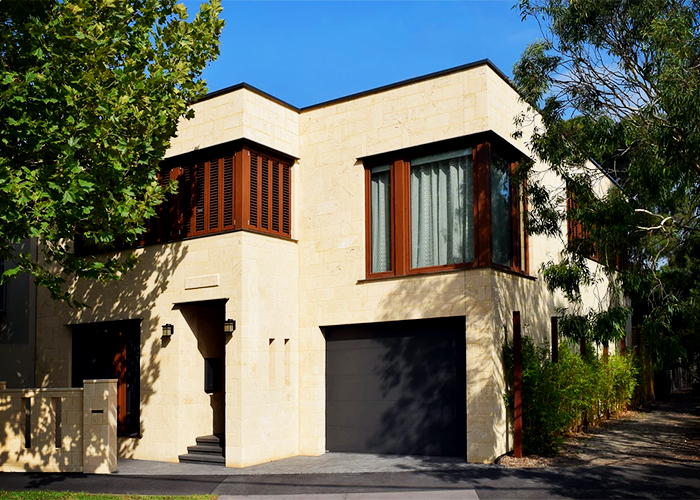 Limestone Australia are the experts behind the diamond cut cream limestone used as the facade of this luxurious residential property in Elwood, Victoria. As a result of many years planning, the owner of the Elwood home was very particular in his choice of stone. After extensive deliberation, the unique texture and distinctive beauty of the diamond cut cream limestone appealed the most and has been chosen as the most fitting finish for the project.
Diamond cut cream limestone is highly versatile, available in many pattern variations. As for this Elwood home, a mixed pattern was applied to relieve the coarse horizontal lines. Preventing an overt pattern appearance, Limestone Australia was extra careful to match the colour of the cream limestone with the mortar. The diamond cut cream limestone has perfectly complemented the contemporary design of the home, yielding positive feedback from the owner.
Other than its aesthetic advantages, diamond cut cream limestone has also succeeded in improving the interior comfort of the Elwood home by increasing its thermal efficiency through limited heat conduction plus reduced noise transfer. For more information, contact Limestone Australia or visit www.limestoneaustralia.com.au today.