Limestone Home Melbourne from Limestone Australia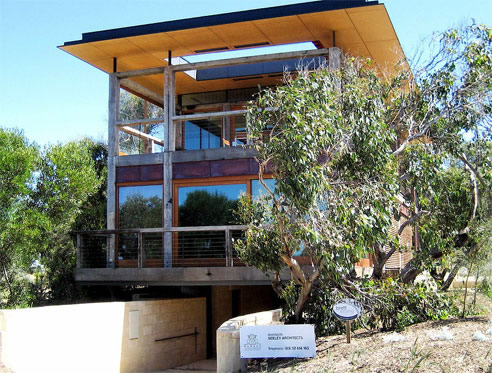 Architect designed home by David Seeley Architects

Carefully sculpted this reflects an outstanding interpretation of stone. The house floats over as if suspended on a foundation of quarry cut Western Australian Biscuit Limestone blocks that appear to almost grow out of the landscape. The Biscuit Limestone is a perfect blend with the rough organic timbers and raw steel used in the project.