Concrib retaining walls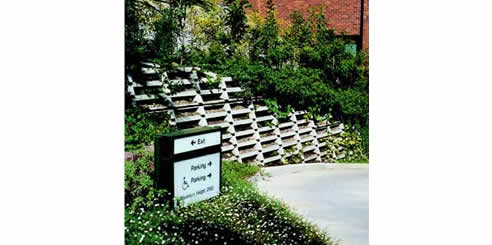 Concrib retaining walls are low cost, of open web construction and can be quickly and inexpensively erected. They can be used almost anywhere a retaining wall is needed - driveways, building sites, garden areas, and when planted out will add beauty and value to your property.
Concrib walls are gravity retaining walls constructed from interlocking precast concrete components, filled with free draining material and earth backfill, eliminating the hazards of hydrostatic pressure building up behind the wall.