Adhesive Backed Tactiles Installation from Safety Floorings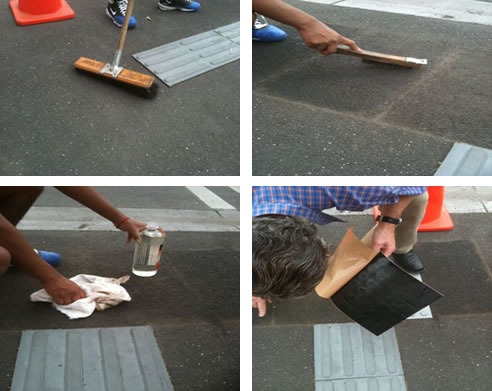 Comcork "Place n Press" Tactiles Installation Instructions
Thoroughly sweep and clean surface
Wire brush ground-in dirt if necessary
Clean off fine dust with Acetone
Peel back half the release paper.
Position Tactile in the desired location ensuring they are square.
Remove remaining release paper as the tile is lowered.
Tap firmly with a hammer or hammer and block along all outside edges as well as between all studs.
Once Tactiles are installed, they can be trafficked immediately.