Rubber and Cork Combination Tactiles from Safety Floorings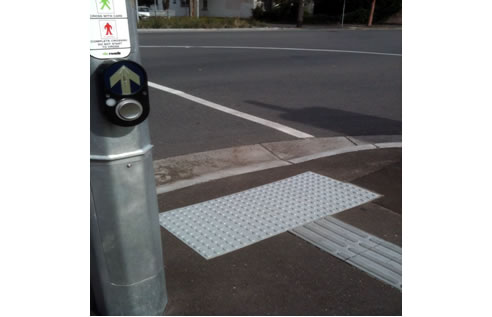 Australia's Best Tactiles Just Got Better.
Comcork Tactiles have been used for many years now and have a reputation for being the best indoor / outdoor tactile on todays market. Comcorks unique rubber and cork combination sets it apart from other PVC and rubber products available. It is permanently flexible, UV resistant, Anti-slip and available in six different colours in both hazard and directional profiles.
Safety Floorings, the NSW distributor of Comcork Flooring products are pleased to advise that Comcork Tactiles are now available with a self adhesive Butyl backing. This allows for faster installation times over all surfaces including bitumen and asphalt.
Once installation is complete, Comcork Butyl Backed Tactiles can be trafficked over immediately with no waiting for adhesives to cure. No messy clean-ups, no wasted adhesives.
Just clean substrate, peel backing, place tactiles, press and your done.
For all enquiries please phone Safety Floorings on 02 9987 1777