Galvanised Mild Steel Gully Grates by EJ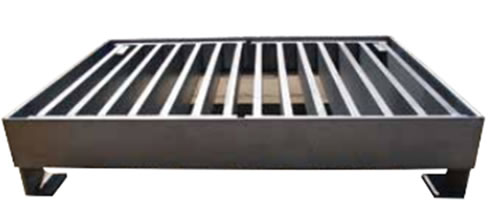 World-renowned for their access solutions, EJ builds galvanised mild steel gully grates with over a century's worth of experience and expertise in the building and construction industry. In Asia Pacific, the company has put together an extensive range to address various applications in commercial, residential, industrial, and public properties.
Galvanised Mild Steel Security
Galvanised mild steel gully grates are engineered to deliver invaluable service and long lasting performance. Composed of industrial-grade steel, the access solutions undergo a state-of-the-art process to take structural strength to new heights. Galvanisation equips the steel with a protective zinc coating. This extra layer of protection prevents a variety of corrosive agents - moisture, saline, air solvents - in the environment from coming into contact with the underlying metal. The zinc coating also acts as a sacrificial anode: when the surface has been scratched, the zinc will corrode first in preference to the base steel to promote product longevity.
In action, galvanised mild steel gully grates by EJ reliably provide optimum protection of underground utilities, such as drainage systems. On the grander scale, galvanised mild steel gully grates play a vital role in a comprehensive stormwater management system, trapping large volumes of water and sediments from the surface to mitigate flooding during inclement stormwater conditions. With a core value of social responsibility, EJ promotes the safety of facilities and the community.
Here is a preview to two of the most popular models in the line of galvanised mild steel gully grates and frames from EJ: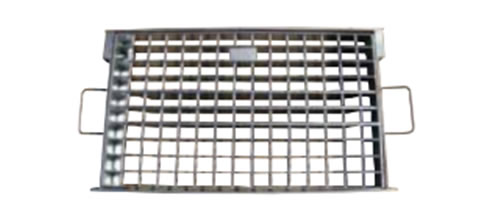 1. BBC Type A - With a mass of 110 kg, BBC Type A is rated to Load Class D: heavy duty facility to 210 kN. The system features a bicycle safe design, with installations across Brisbane and Townsville. BBC Type A has a clear opening, measuring 900 x 600 mm in dimension.