Teebaud Non-Skid Rug Underlay from De Poortere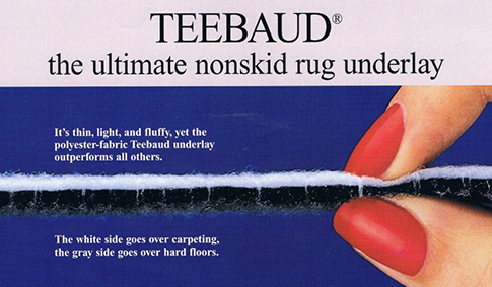 Teebaud Reversible Non-Skid Rug Underlay
This is the best non-skid rug underlay you can buy for both hard floors and carpet. An underlay so thin that it's unnoticeable under rugs, yet it outperforms every non-skid rug underlay on the market.
Harmless to carpets, floors and floor finishes. Both sides of the underlay are lightly coated with a scientifically formulated, clean lift. The fluffy underlay cushions rugs to prevent fibre damage and allow continuous airflow to prevent unwanted moisture and mildew build-up.
Completely odourless, and easy to install.
De Poortere are the exclusive agents, importers, and distributors of Teebaud. Available in custom sizes or pre-cut packs;
Roll widths: 60cm, 80cm, 160cm, 190cm, 230cm.
Pre-cut pack: 120 x 170cm, 160 x 230cm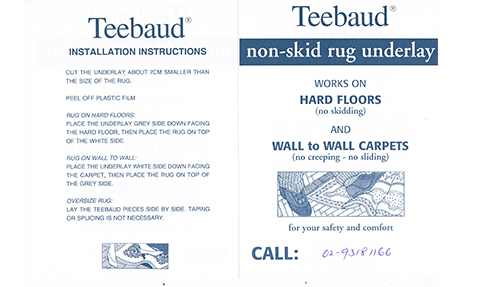 For more information on Teebaud non-skid rug underlay, contact De Poortere or visit www.depoortere.com.au today.