Water Repellent Admixtures Sydney from Tech-Dry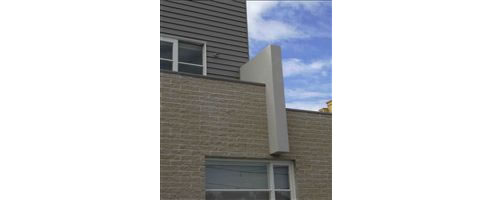 Most masonry building materials are permeable. Such permeable structures allow water vapour to be transmitted, but also allow liquid water to penetrate through natural capillary absorption.
Water is the main cause of deterioration of masonry building materials. Some problems that can arise due to water penetration are:
Rising damp
Moisture penetration
Dampness through shower or bathroom walls
Efflorescence on external walls
Stains
Fungi or algae growth
Concrete corrosion
Loss of thermal insulation
Surface coatings or membranes can stop water penetration by forming a continuous film to block the open capillaries of the masonry materials. However, surface coatings or membranes are not an ideal method to protect masonry from penetrating damp. Surface coatings can stop water vapour transmission resulting in wet walls from condensation of water vapour within the capillaries. Water may also still penetrate into the masonry through hairline cracks in the coating film.
Surface coatings also cannot stop rising damp. Surface coatings have a limited lifetime due to natural deterioration of the coatings film. They can also change the surface appearance of masonry building materials.
The ideal method to stop water penetration into masonry while still allowing water vapour transfer is to treat the wall with a water repellent impregnant. Water repellent impregnants can penetrate the masonry capillaries forming a water repellent barrier a few millimeters deep near the surface of the masonry. This will stop water penetration without blocking the capillaries. Water repellent impregnants will not change the surface appearance. The water repellent permanently bonds to the masonry via chemical bonding resulting in a durable water repellent barrier within the masonry. Durability of a water repellent treatment is much longer than a surface coating.