Heavy Duty Concrete Epoxy Resin Solutions from Bayset




NOUMEA NICKEL MINE - JAXXON 1335 Heavyduty Wear Surface

A nickel mine in Noumea had been experiencing continual problems in their loading area. In an effort to achieve traction on the concrete pad, the tyres on the loaders had actually been fitted with chains... consequently, the concrete was being damaged by the chains and a more practical longterm solution was required. A local contractor, Speed Services, contacted NMP and asked if a more durable solution could be provided. The NMP technical team quickly developed a heavy-duty trowel-down system based on a very durable solvent-free epoxy resin and a series of aggregates specifically selected to provide optimum wear resistance and compressive strength. The recommended thickness of the system was 10mm.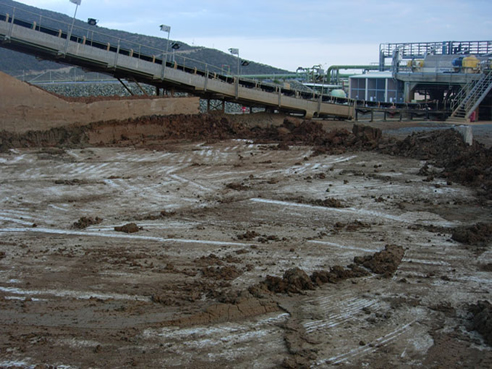 Application of the Jaxxon 1335-based system was carried out during the third quarter of 2010. During a subsequent visit to Brisbane for on-going product training, the staff of Speed Services reported that this application was performing well and they were anticipating additional areas to be similarly treated at the mine site during 2011.