Remedial Waterproofing of Sloping Ground Levels by Bayset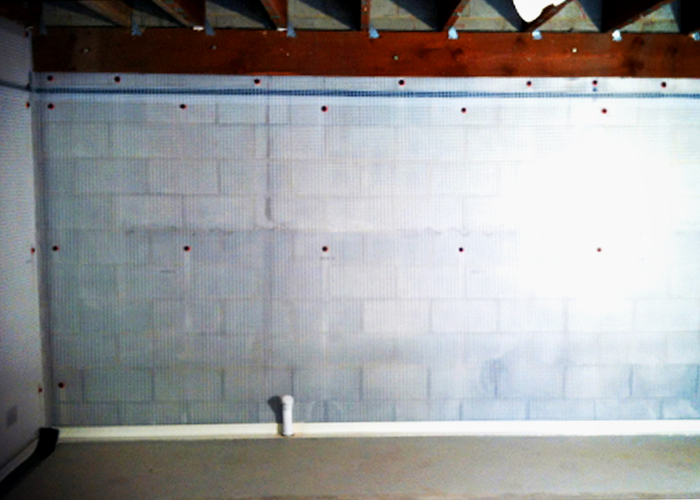 Bayset's remedial waterproofing solutions, Newton System 500 and Newton Basedrain were specified to address damp problems in a residential property located in the Gold Coast. The terraced home is built on sloping ground levels and had water ingress problems, especially in the lower levels where the internal walls became moist and puddles would form when it rained. Ultimately, this promoted mould on walls and furniture.
With Bayset providing the systems, Wetlock Waterproofing completed the installation of Newton System 500 and the rebate channels for Newton Basedrain. The Newton System 500 membrane was applied to the walls while the Newton Basedrain was used to effectively remove and manage any water ingress. This included the wall penetrations as relief points linking to existing stormwater pipes.
Subsequently, the project was put to the test when the home was inundated by wet weather shortly after completion. The owner informed Bayset that the waterproofing solution used was a success and that the internal space had remained dry. For more information about this project and Bayset's successful remedial waterproofing solutions for sloping ground levels, please visit www.bayset.com.au.