Type C Waterproofing for Hilltop Residence with Bayset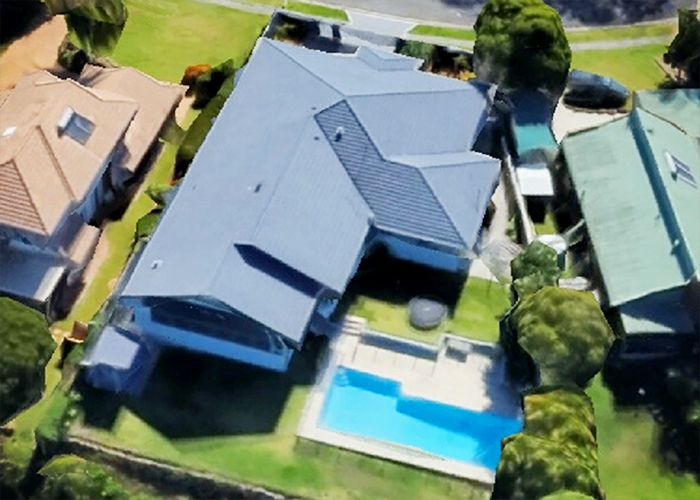 Hilltop Residence, Burleigh Heads, QLD 4220
Dryspace Solutions designed a waterproofing system based on the principles of BS8102:2009 British Code of Practice for the Waterproofing of Below Ground Structures, and included consultation with a structural engineer plus a concrete scan. A 'Type C' waterproofing design provided the perfect solution, utilising the John Newton Cavity Drain System, including Newton BaseDrain' drainage conduits, a 'Newton Titan Pro' sump, and pump system with High Water Alarm system.
The walls were lined with 'Newton 503' Cavity Drain Membrane, fastened with 'Newton Multiplugs', and set out ready for direct installation of plaster sheet walls. As you can see in the photo above, the system is containing the condensation and moisture vapour behind the membrane that would otherwise be contaminating the internal spaces, and damaging any internal linings. The photo above shows the amount of moisture captured in just two weeks after installation!
Moisture is now successfully excluded from the internal spaces, with the owners amazed at being able to 'see' the waterproofing working. A future upgrade to include a battery backup and monitoring system is planned to ensure continual operation even during power outages. Future works include lining and finishing of the walls to create a dry, habitable storage room and media room - another great result by the Dryspace team!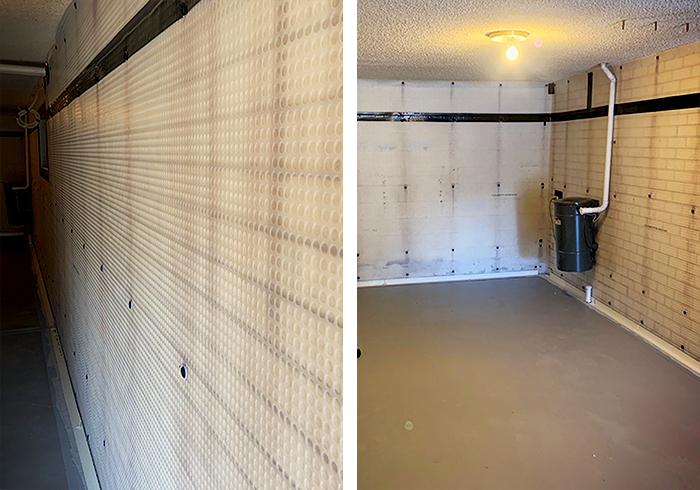 Date: June 2020
Project: Hilltop Residence
Applicator: Dryspace Solutions
Application: Waterproofing
Products Used
Newton Basedrain Drainage Conduit 2m
Newton Basedrain Corner
Newton Basedrain T Piece
Newton Basedrain Drainage Adaptor
Newton Basedrain Flexible Jetting Eye
Newton Multi Plug L/blue Washer (60mm x 10mm)
Newton 503 Clear
Newton Over Tape (100mm X 20m)
Newton Titan-Pro Pumping System Kit
CP400 Automatic Pumps
Set of Internal Pipework
High Water Level Alarm