Waterproofing a Leaking Plant Room with Bayset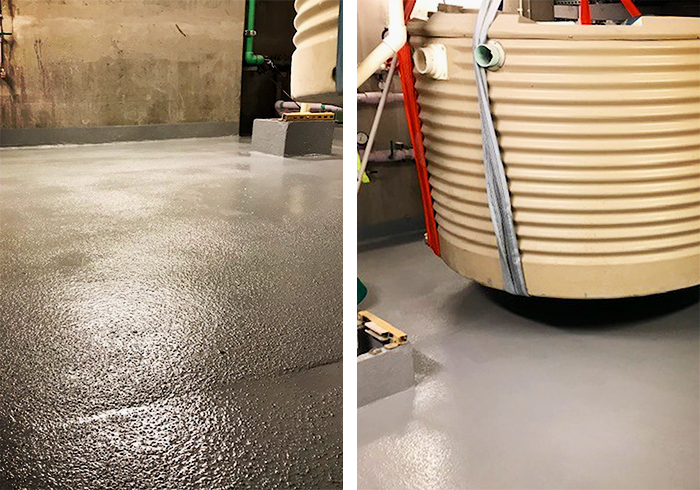 Bayset, your specialists in waterproofing, flooring, and concrete repair, were specified to remediate a leaking plant room. Located on Phillip Street in Sydney, a high-rise plant room was subject to poorly designed, leaking overflow pipes with moisture making its way into the basement and car park areas. Ultimately, the water tank required emptying and suspension from the ceiling for the Bayset team to apply their Soprema ALSAN® Traffik system throughout.
High-quality waterproofing applied, the plant room is now clean, dry, and slip-resistant. Bayset solutions used were;
For more information regarding Bayset's waterproofing services or this leaking plant room remediation, visit www.bayset.com.au today.