Industrial Workshop Concrete Flooring from Rhino Linings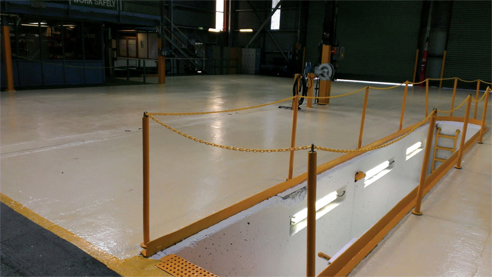 Workshop concrete floors are just about impossible to keep clean especially when it comes to grease, oil, tyres and tools being continually dropped on the floor surface.
Coming in a range of colours, Rhino ArmaFloor's durable epoxy coating system provides a premium flooring solution for BlueScope Steel's General Works Store area.
Rhino ArmaFloor was applied using a two coat system of ArmaFloor 200SC Rapid & ArmaFloor 400UHS Rapid coloured Koala Grey, resulting in a durable concrete floor which is easy to clean and maintain and will continue to look professional for years to come.
Benefits:
- Excellent colour stability
- Easy to clean and maintain
- Slip resistant
- Excellent abrasion and wear resistance