Residential Podium and Balcony Waterproofing from Bayset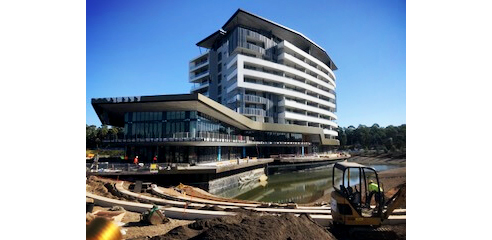 Aveo Northwest Retirement Village
Water tight podiums and balconies.
Property Type: Residential retirement village.
Scope: 1st Stage of 5 stage build completed May 2018.
Applicator: Titan Waterproofing / Builder Strongbuild.
Area m²: 10,000m podium and 2,000m of balconies.
Category: Waterproofing.
Products Used: Soprema Antirock Prime, Elastocol 500 Primer, Soprema Alsan Flashing, Sopamastik, Soprema Soprasun 3.0, Soprema Sopralene Flam 180, Soprema Sopralene Flam GR, WPA 460 Primer, WPA 235 Membrane.