Jazz Flooring for Commercial Offices from Safety Floorings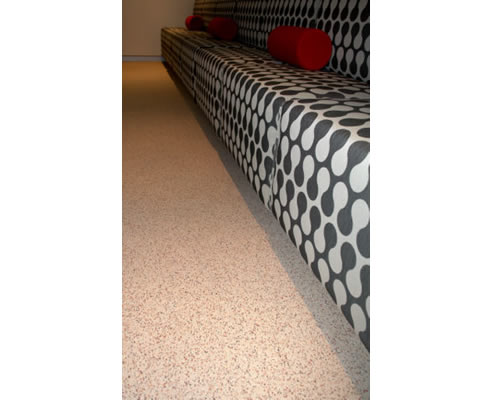 Safety Floorings are proud to be the NSW and ACT distributors of Jazz Flooring. Jazz Flooring is Australian Made and is manufactured from recycled raw materials using state of the art equipment.
Jazz is soft underfoot so it provides more anti-fatigue properties than traditional PVC type floors, but still maintains its durability. It also provides the work place with a quieter environment due to its acoustic dampening properties.
Jazz is easily maintained in a similar fashion to vinyls. Available in rolls that are 1.1m wide, these rolls can then be cut to your desired length ensuring no excess wastage of materials.
Jazz is suitable for Breakout Areas, Offices, Schools, Health Care, Child Care and anywhere traditional resilient flooring would be specified.
For samples please contact Safety Flooring.