Earthing Ground Plates from GV Kinsman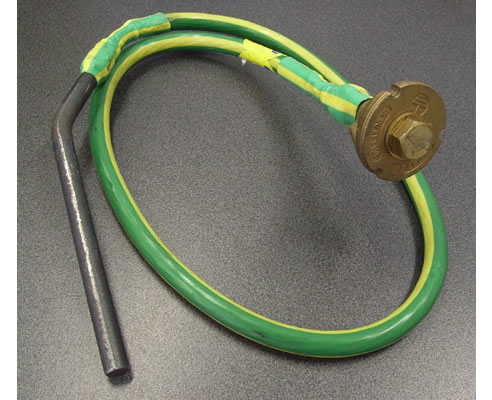 Ground plates are used in concrete structures and offer convenient grounding system connection points. The ground points are used to earth equipment, machinery and structural grounding and can be connected after the concrete work is completed.
The round bar which is attached to the copper cable via Cadweld, can be arc welded to the rebar on site, the ground plate is positioned so it is flush with the face of the concrete.
The castings are made from copper alloy, Cadweld ground plate connections result in current carrying capacity equal to that of the conductor or stud and cannot loosen or corrode.
Cable lengths can be manufactured to specified length or come standard in one metre lengths.