Chemical Resistant Coating from Bayset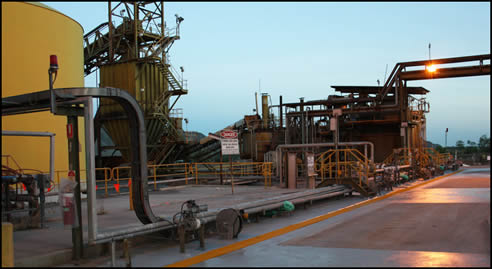 RANGER URANIUM MINE - ERA - JAXXON 1545 Chemical Resistant Coating

Approved NMP applicator, The Epoxy Floor Coating Specialists, carried out this application to protect against 97% Sulphuric Acid in unloading areas. Damaged areas had to be broken out and reformed after two years of acid attack had destroyed the concrete aprons and drains. Kevlar-reinforced JAXXON 1545 with enhanced chemical resistance was then applied in three coats to provide sufficient protection to areas exposed to such aggressive conditions. Call NMP to assist with your future chemical resistant project requirements on
1300 66 33 17.