QBCC Tradie Tours for Waterproofing with Bayset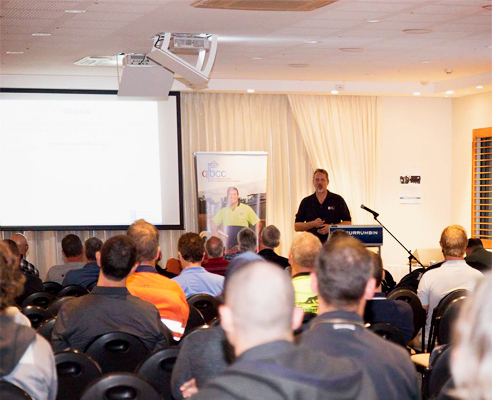 Waterproofing is consistently one of the most common defects reported to the QBCC and mistakes can be costly. During June 2017, the QBCC presented ten waterproofing seminars throughout Queensland metro and regional centres, on behalf of the Australian institute of Waterproofing. The seminars were dedicated to waterproofing and tiling issues with a focus on 'Preventing Waterproofing Defects'.
Approximately 1000 builders, waterproofers, certifiers, and tilers attended and came ready to ask many questions relating to waterproofing best practice. Bayset's Training & Quality Manager, Frank Moebus provided in-depth information about avoiding installation problems. The Tradie Tour saw a great turn out with lots of good feedback from the industry.