Concrib concrete sleeper retaining wall system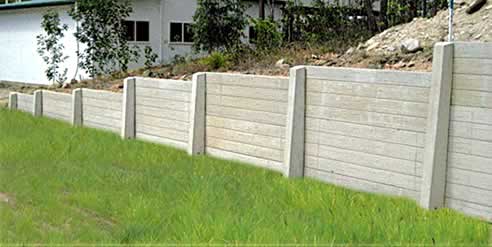 Concrib has for several years been producing a concrete sleeper retaining wall system that looks good, lasts a lifetime, never rots and is termite free.
Recently Concrib introduced a flat-face concrete sleeper beam to compliment the original radiused-face beams. The new profile presents a clean, contemporary feel to the traditional sleeper wall system.
Concrib concrete sleeper wall systems are compliant with AS3600 Concrete Structures and AS 4678 Earth Retaining Structures. With a natural concrete finish, the walls are easily coated with most popular concrete sealants.
Concrib offer an obligation free design-advice-budget planning service. Maximise your land value with a Concrib Retaining Wall. Visit us at www.concrib.com.au