Glue Lined Heat Shrink for Waterproofing Electrical Joints by GVK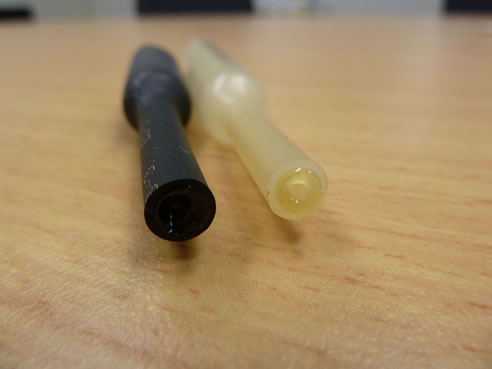 GVK distributes a wide range of products designed to connect, insulate and waterproof electrical connections, one particular product RES 2000 black and RES 1000 clear adhesive lined heat shrink tubing with a high shrink ratio.
This product has extra glue to fill and encapsulate the electrical connections to prevent moisture ingress. The inner layer of the tubing is a unique hot melt adhesive specially formulated to adhere to many types of electrical insulation and performs well at an extended temperature range. Because RES2000 black and RES1000 clear have a high shrink ratio only a few sizes are needed to cover a wide range of splice and component diameters.
The outer jacket is mechanically tough, and provides abrasion protection of wire splices terminals and other components; operating temperature is -40 to 130 deg C, the product is currently available.