Antique Cork Flooring from Safety Flooring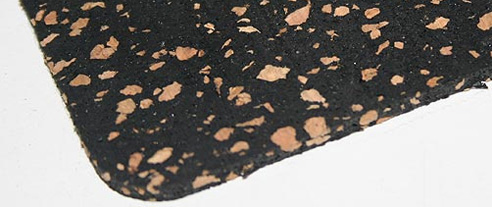 Antique Cork is a unique blend of Australian recycled tyre rubber (80%) and recycled wine corks (20%). This blend of recycled materials makes Antique Cork the preferred environmentally friendly option for specifiers and end users who are looking for something different whilst maintaining an eco-friendly edge over traditional floor coverings. Antique Cork is available in 2 options, the difference being the size of the cork granule used. Fine or Coarse is available.
Antique Cork is available in roll sizes 1100mm wide x 16 lin/m long. Roll lengths can also be custom cut to longer sizes if required. Standard thickness is 3mm.
Antique Cork is suitable for retail shops, offices, change rooms, bottle shops, wineries, education facilities, lunchrooms and gymnasiums.
Safety Flooring Pty Ltd Profile
02 9987 1777
0418 282 224
PO Box 724, Hornsby, NSW, 1630