Hidden Gas Control Horizon Fireplace Range from Jetmaster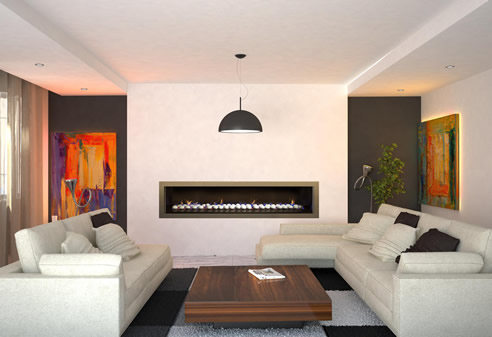 Widen your horizons with Jetmaster's new Horizon gas fireplace range
For decades, homeowners have come to expect one impressive fireplace after another from Australia's leading manufacturer. That's why Jetmaster is delighted to announce the arrival of a new innovative product.
Manufactured entirely in Australia at Jetmaster's Kemlan plant, the latest Horizon range is quite remarkable. The highlight is the hidden gas controls, ensuring only the gas flame and coals, or pebbles, are visible. This gives the impression of the fire floating on the fireplace base, mesmerising everybody around it.
The Horizon range features an electronic ignition and with a flick of the switch your fire will provide the warmth and ambience of a natural wood fire. It comes in two wide low sizes 1500 and 2000, while the selection on 50mm, 100mm or 150mm trims in black or stainless steel trims elegantly completes the fireplace. Furthermore, in an effort to make the Horizon available to all, a power flue option is also available for multi storey dwellings or where installing a vertical flue is impossible.
Both sizes come in a single and double sided option and are now available through Jetmaster retailers around the country.
For more information call 1300 jetmaster or visit www.jetmaster.com.au