Lowline Double-Sided Fireplaces from Jetmaster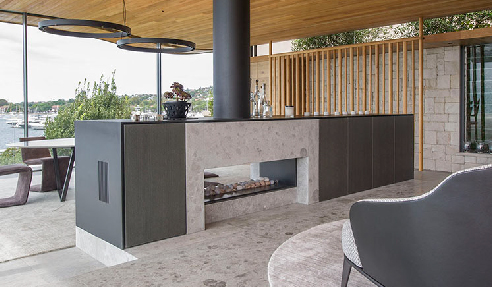 The Horizon Lowline double-sided open gas fire from Jetmaster will enhance the ambience and warmth of your home. It is perfect as a stylish room divider or as a freestanding application with a chimney breast or exposed flue. It features sleek minimalist lines, a floating burner and large viewing area to give your decor an exciting, unique edge.
Primarily a decorative appliance proving radiant warmth, the double sided fire is also a great way to divide two rooms whilst keeping a refreshing open feel. It comes in five sizes - 700, 850, 1100, 1500 and 2000, and pebbles can be alternated with coals.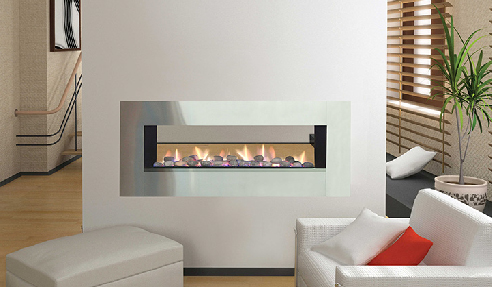 Features:
Stunning new clean face design option
Electronic ignition option
An attractive feature in your home
Optional wall switch or remote control
C-Bus compatible
High variable gas input
Power flue option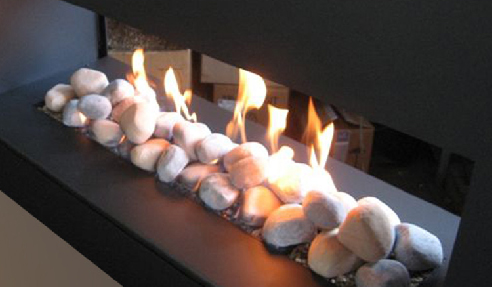 With its radiant warmth, the double-sided fireplace divides two rooms while keeping a refreshing open feel. For more information, visit www.jetmaster.com.au.