Custom Gas Fire Pits from Jetmaster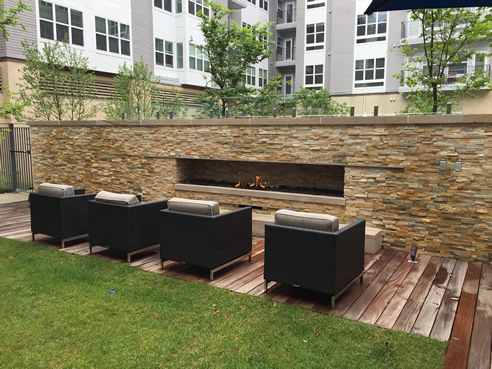 Individual Burners to Build The Perfect Fire
Jetmaster Fireplaces have individual Crystal Fire Burners to make the perfect fire just for you. The burners are made from high quality stainless steel and include tempered glass gems and ignition controls. All standard burners are Australian Gas Approved for safety and quality. They work with our line of fire pit tables or can be purchased separately for custom-built fire pits and projects.
Crystal Fire Burners run for up to 8 plus hours using a 9 kg propane tank or can be hooked up to a natural gas line. With just the push of a button, a beautiful clean-burning fire appears atop a bed of tempered glass fire gems.
The Automatic Ignition system is a direct spark ignition with flame sensing and automatic valve. The system is controlled by a module that sends a spark signal to the electrode (igniter), opens the gas valve and then the gas ignites. Once lit, the flame recognition senses the flame, and the electrode stops sparking. If the conditions are windy and the flame blows away from the sensor the system will try to reignite. If the burner is unable to reignite after 12 seconds, the system will enter safety shut down mode and close the gas supply to the burner. As with all Crystal Fire Burners, installation should be completed by a certified gas technician.