Tech-Dry masonry with pre-sealing technology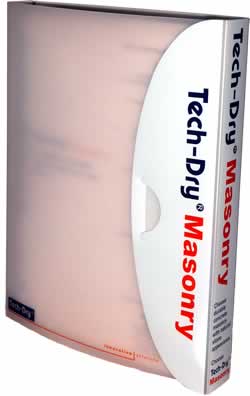 Tech-Dry Masonry is concrete masonry with pre-sealing technology manufactured with Tech-Dry's innovative silicone water repellent admixtures. These admixtures significantly reduce water absorption and hence reduce the possibility of efflorescence, mould or mildew staining. The scientific breakthrough of pre-sealing technology means that the silicone water repellent admixture incorporated during manufacture of the concrete product stays as an integral part of the concrete for its entire life.
To help make your job easier when designing the specifics of new projects, Tech-Dry has created a detailed Specification Folder for Architects and Specifiers alike which will provide you with all the information you will need on Tech-Dry Masonry for your next project.
Main features of the Specification Folder include;
Comprehensive product information on Tech-Dry masonry.
Professional specifications for Tech-Dry Masonry (written by Geoffrey Mould - Architect).
Test Reports by CSIRO, ABSAC and Victoria University.
Block Manufacturers contact details.
Product information on other Tech-Dry products.
For your complimentary copy of the Tech-Dry Masonry Specification Folder, please register your contact details on www.techdry.com.au.