Window & Door Frames for Cyclonic Areas from Alspec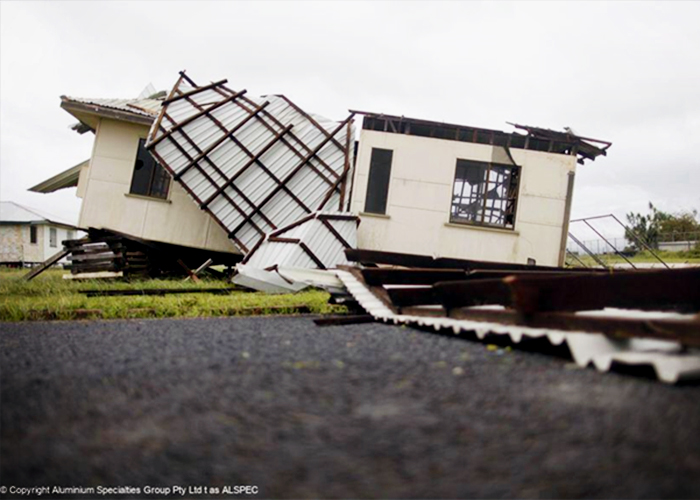 Cyclone season is here! Have you done your maintenance check? Are your window and door frames structurally prepared for the adverse effects of tropical cyclones?
While among the most beautiful and popular places to live or visit, Australia's northern coastlines are exposed to the potentially deadly annual threat of tropical cyclones. If a destructive cyclone strikes, they bring the risk of collapsing buildings, flooding, and light objects are dreaded to become windborne and dangerous. For residents, this means being fully prepared by having well-built, well-maintained homes backed by solid emergency plans.
Reputed companies such as Alspec offer a range of high-strength, ultimately strong window and door frames as well as screening products that have been tested and exceeded the local cyclonic standards. Meaning, they can safely shelter and protect residents from the devastating impacts of intense cyclones.
Presenting a premium security screen solution by Alspec, Invisi-Maxx screens are built from strands of high tensile marine grade stainless steel. They are woven into an exceptionally strong mesh, which is then attached to a heavy-duty frame through a unique patented extreme grip protection system. They are designed particularly to resist projectiles from such heavy rains and winds, protecting both people and property in cyclonic areas from harm in these potentially deadly situations.
Alspec supplies Invisi-Maxx in 0.8mm mesh for residential applications, although they can also manufacture screens with 1.2mm mesh option for commercial applications or any properties located in extreme cyclone locations. For more information, visit www.alspec.com.au today.