Jetmaster wood and gas fireplaces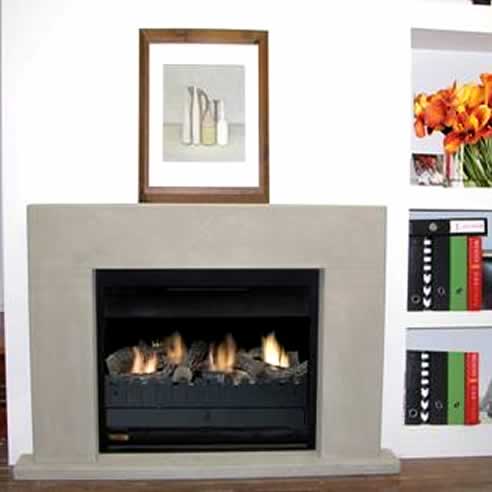 The Jetmaster system provides brilliant radiant heat from a super efficient fire that is designed to draw perfectly. At the same time it uses heat from the back of the fire, that would otherwise be lost, to create convected heat.
All Jetmaster Fires Burn both Wood or Gas and can easily be converted from one to the other at any stage.
Radiant Heat Plus Convected Heat
Cool air is drawn under the fire into a super-heating chamber. As it heats it rises, and is forced out into the room through an outlet at the top. This proven two-way heating system is the real beauty of Jetmaster. The firebox also incorporates a damper control, which governs the rate of burning, reduces heat loss and maximise's overall efficiency.